Pre Purchase Inspection Reports
Enjoy peace of mind.
Know your new home.
Inside and out.
Buy with confidence knowing your property is
Safe, Structurally Sound and Free from Termites.
Every Structural Report includes:
Inspection of approximately 90 items
Moisture Meter Testing
Preliminary Plumbing and Electrical Check at no extra cost
Detailed report with photos
Timber and Pest Inspections
Inspection of entire property includes:
Trees and fences
Wood rot
Borers, Rodents
Termites
Non-Structural and Maintenance Inspection:
Detached structures i.e. detached carports, paving, pergolas
Non structural fences and retaining walls
Fittings and fixtures
Pool structure, studio and granny flat inspections
Choose one or package them together!
BECAUSE NO TWO PROPERTIES ARE THE SAME
REQUEST YOUR QUOTE TODAY!
and receive your free report
TOP 5 THINGS NO PEST INSPECTOR IN
PERTH WANTS YOU TO KNOW
COMPREHENSIVE INSPECTIONS YOU CAN TRUST
What You Get:
A qualified, experienced and independent building inspector
Thorough building inspection
Detailed structural report with labelled photos
Recommendations on how to correct problems
Which trades are required to do the work
Post inspection service.
Our Service Promise:
FREE ADVICE ON RENOVATIONS, EXTENSIONS, WALL REMOVAL
FREE REPAIR AND MAINTENANCE ADVICE
UNBIASED, INDEPENDENT REPORT
NO KICKBACKS OR REFERRAL FEES TO AGENTS
POST INSPECTION CARE.
OUR GIFT TO YOU – MAKING YOUR HOUSE A HOME!
Every BCI Client receives TWO exclusive discount vouchers to our favourite stores that will help you make your new house a home.



PLUS a $200 BCI voucher that can protect your home from future damage

ARRANGE YOUR INSPECTION QUOTE TODAY!
Every quote request receives a free report:
5 THINGS NO PEST INSPECTOR IN PERTH WANTS YOU TO KNOW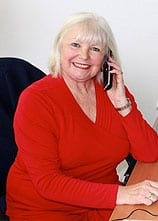 CALL ME TODAY!
 If you have concerns about buying an established home or need peace of mind before finalizing handover, but you're just not sure where to start… Let me help you with your property