Pre Purchase Inspection Reports
Enjoy peace of mind.
Know your new home.
Inside and out.
Buy with confidence knowing your property is
Safe, Structurally Sound and Free from Termites.
Structural Silver
Need-to-know
Two storey$400inc.

Inspected as per standard REIWA Annexure

Roof structure internally (not roof cover)

Foundations

Wall structure

Sub floor

Lintels

Balconies / piers / columns
Structural Gold
Great-to-know
Two storey$495inc.

Inspected as per Australian Standards AS 4349.1

** Includes all Structural Silver elements

Roof cover

Ceilings

Moisture meter testing

Plumbing – basic

Electrical – basic
Structural Platinum
Know-it-all
Two storey$820inc.

Inspected as per Australian Standards AS 4349.1

** Includes all Structural Silver and Gold elements

Non-structural and maintenance items as listed below
Every Structural Report includes:
Inspection of approximately 90 items
Moisture Meter Testing
Preliminary Plumbing and Electrical Check at no extra cost
Detailed report with photos – final building inspection checklist
Timber and Pest Inspections
Inspection of entire property includes:
Trees and fences
Wood rot
Borers, Rodents
Termites
Non-Structural and Maintenance Inspection:
Detached structures i.e. detached carports, paving, pergolas
Non structural fences and retaining walls
Fittings and fixtures
Pool structure, studio and granny flat inspections
Choose one or package them together!
BECAUSE NO TWO PROPERTIES ARE THE SAME
REQUEST YOUR QUOTE TODAY!
and receive your free report
TOP 5 THINGS NO PEST INSPECTOR IN
PERTH WANTS YOU TO KNOW
COMPREHENSIVE INSPECTIONS YOU CAN TRUST
What You Get:
A qualified, experienced and independent building inspector
Thorough building inspection
Detailed structural report with labelled photos
Recommendations on how to correct problems
Which trades are required to do the work
Post inspection service.
Our Service Promise:
FREE ADVICE ON RENOVATIONS, EXTENSIONS, WALL REMOVAL
FREE REPAIR AND MAINTENANCE ADVICE
UNBIASED, INDEPENDENT REPORT
NO KICKBACKS OR REFERRAL FEES TO AGENTS
POST INSPECTION CARE.
OUR GIFT TO YOU – MAKING YOUR HOUSE A HOME!
Every BCI Client receives TWO exclusive discount vouchers to our favourite stores that will help you make your new house a home.



PLUS a $200 BCI voucher that can protect your home from future damage

ARRANGE YOUR INSPECTION QUOTE TODAY!
Every quote request receives a free report:
5 THINGS NO PEST INSPECTOR IN PERTH WANTS YOU TO KNOW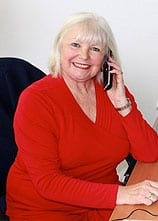 CALL ME TODAY!
 If you have concerns about buying an established home or need peace of mind before finalizing handover, but you're just not sure where to start… Let me help you with your property
BCI WA have performed several pre-purchase and building progress inspections for us. They have consistently communicated in a prompt, courteous and professional manner. Their inspection reports are comprehensive and clearly laid out with ample photographs. Their willingness to answer any questions that we may have about the report is appreciated. We would be happy to continue using their services.
Great experience with BCI personnel. Prompt, responsive and very professional. Set my mind at ease with their inspection report and findings. Thanks to Jo and Stephen.
Great quality and fast services !
Thank you to Stuart, Elena and the team at BCI who helped do our structural inspection. They were easy to deal with and the report was very comprehensive.
BCI WA were very friendly on the phone, detailed in their emails and reports and thorough. I would highly recommend them to anyone, including family and friends.
Fantastic feedback and transparency from the office and site based staff - will 100% use BCIWA's services again and recommend them to family and friends.
roshini gounden
20/07/2023
Very profession and had the report done within the specified time. Would definitely recommend.
Niraj Marfatia
20/07/2023
I have used BCI for pre-purchase of property and satisfied with the outcome. BCI saves around $10K of structural repair cost to me and strongly recommend their service expertise.