COORDINATED TIMBER PEST INSPECTIONS
A timber pest inspection in Perth involves inspecting for any obvious signs of termite infestations, identifying any parts of the property and environmental conditions that could encourage a future pest attack.
A Professional Report
Timber and pest inspections (TPI) in Perth are normally designed to look for signs of termites, borers, and wood decay fungi. Without conducting a building and termite inspection (TPI) in Perth, it would leave your property unprotected.
Our report has simple, easy to read terms, and you have the inspector's direct number so you can have any queries answered promptly by the person who conducts your inspection. At BCIWA, we pride ourselves on providing the best quality building and termite inspections in Perth. All of our inspectors are fully qualified and have years of experience in the field.
We also carry full Professional Indemnity, Professional Liability, and Workers Compensation Insurance because our inspectors are our biggest asset. We're fully covered, which means so are you!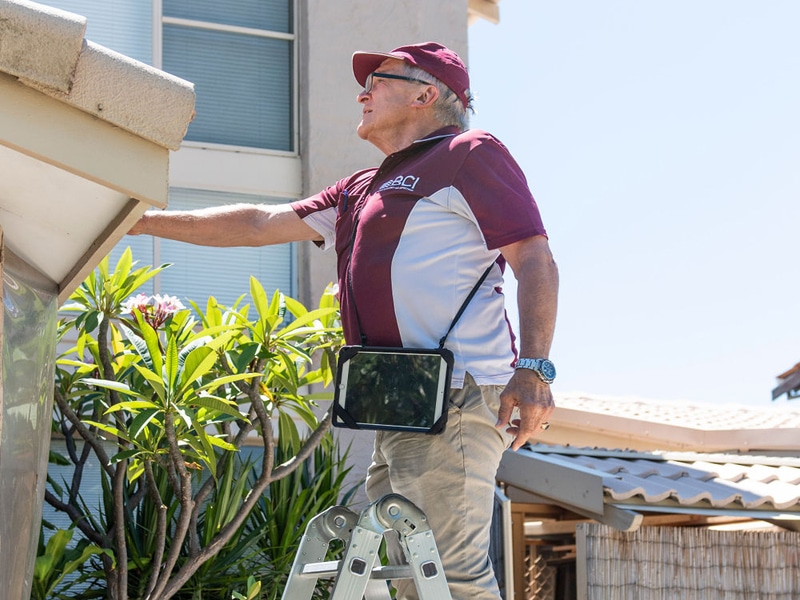 The costs of timber and pest building inspections
In Perth, the costs of a timber and pest building inspection are based on the size of the property, its location, and whether it is single or two storey. It is a cost effective investment to have for both new and established homes in Perth, and highly recommended by all real estate agents.
We recommend practical maintenance and preventive actions to maintain your investment and have a team of inspectors who are all registered builders with over 25 years of experience each. BCI WA is also a member of the Master Builders Association and can provide a list of trusted trades for any required maintenance work.
We prefer to have licensed pest controllers assess your biggest asset as we believe in using the right person for the job every time.
pre purchase inspection process
1. Arrange a BCI building inspector to visit the property
2. Organise access to the property with the owner, occupant or agent
3. Undertake a comprehensive building and termite inspection of the property
4. Prepare a pre purchase inspection report and email or post it or you may collect it from our office in Como
Do you have a concern regarding the property? We are here for you! If you have any concerns regarding the property, let us know and we will have our inspector address your concern specifically!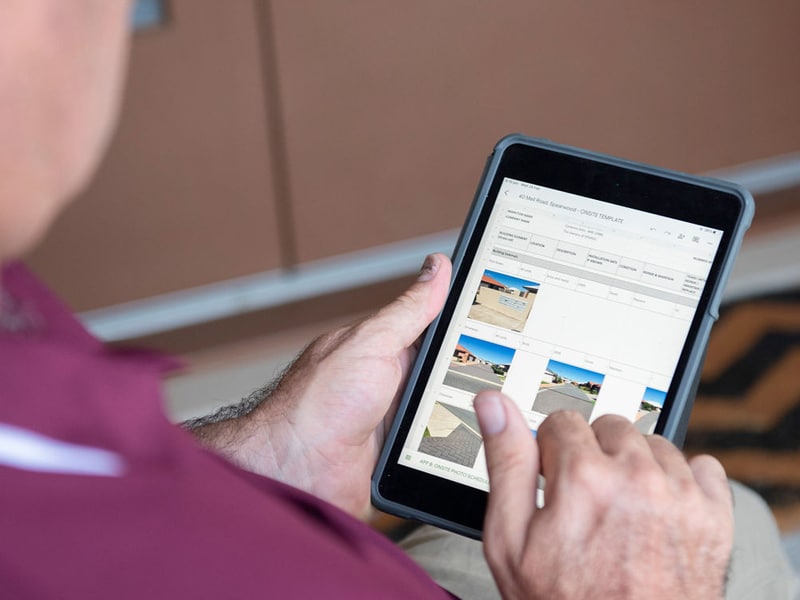 What items are inspected?
Our building and termite inspections in Perth include:
Carport
Cupboards
Door frames
Fences
Garage
Gate posts
Gazebo
Outbuildings
Pergola
Roof timber
Skirtings
Sleepers
Subfloor area
Tree stumps
Trees
Wardrobes
Window frames/sills
Wooden floors
Woodpiles
How do we help you?
We understand how important it is to have a thorough building and termite inspections in Perth to find any nasty termites and pests that may attack your property. All of our inspectors are fully qualified and licenced, providing you a highly detailed report every time.