PROFESSIONAL INDEPENDENT PRE-PURCHASE HOUSE INSPECTION
Our Inspectors have over 30 years industry experience and the technical knowledge and experience to identify potential structural issues. We report in simple easy to read terms and you have the inspectors direct number so you can have any queries answered promptly by the person who conducts your inspection!.
COORDINATED TIMBER PEST INSPECTIONS.
 We can coordinate an independent licensed and insured timber pest inspector to attend and issue a separate report at a very competitive rate.
We prefer to have licensed pest controllers assess your biggest asset as we believe in using the RIGHT PERSON FOR THE JOB every time.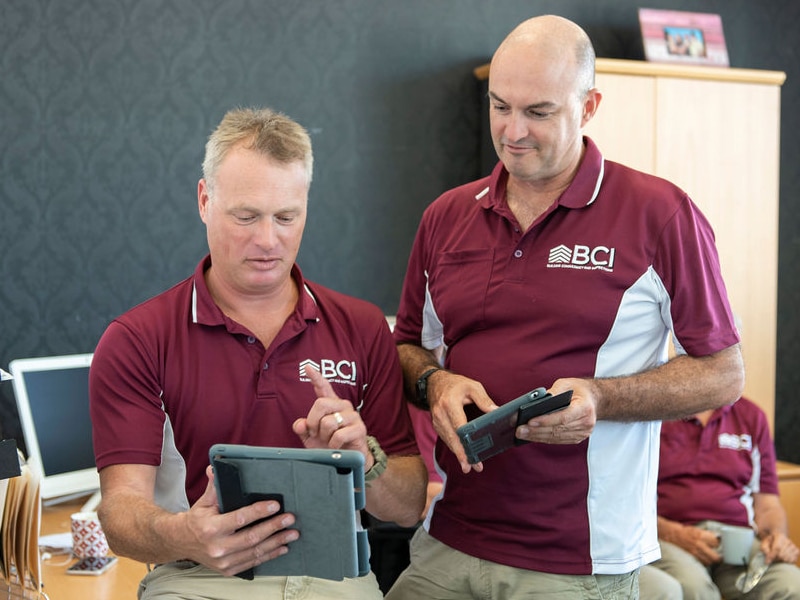 YOUR REPORT IS DETAILED, EASY TO READ & COMPLIANT WITH AUSTRALIAN STANDARDS.
Our detailed pre-purchase reports comply with AS4349.1 – Pre-purchase Residential Building Inspections and has been developed over 24 years. The structural inspection is designed to satisfy the requirements of the standard REIWA building inspection annexure.
HAVE A CONCERN REGARDING THE PROPERTY?
 We are here for you! If you have any concerns regarding the property, let us know and we will have your inspector address your concern specifically!
WE ARE FULLY COVERED WHICH MEANS SO ARE YOU!
We carry full Professional Indemnity, Professional Liability and Workers Compensation Insurance because our inspectors are our biggest asset and our clients want to know they are getting happy healthy and knowledgeable people!
HAVE YOU JUST PURCHASED A PROPERTY?
If your offer to buy a property has been accepted subject to a property inspection or if you just want peace of mind on your investment; we can help you. The best way to meet this condition is for one of our qualified building inspectors to undertake a pre purchase building inspection in Perth. Our pre purchase inspection report will confirm whether your property is structurally sound or not, including any recommendations for improvement and/or maintenance.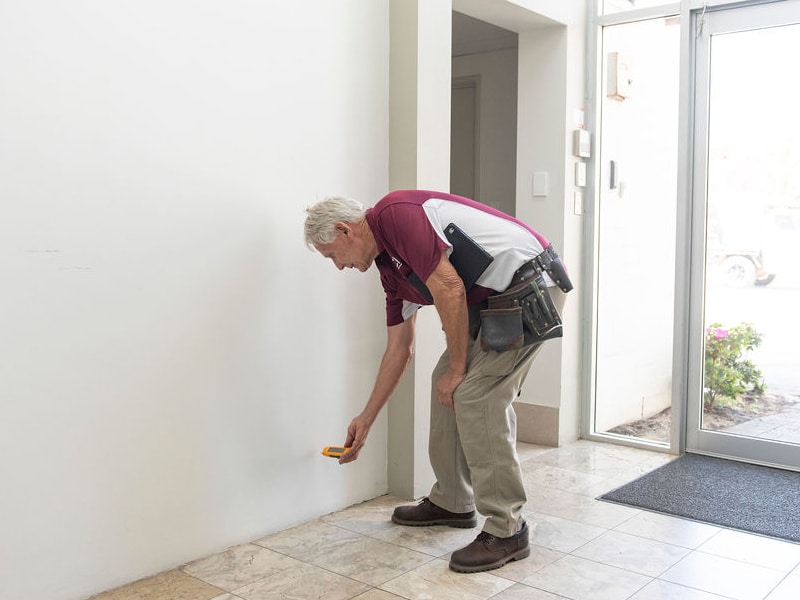 WHAT ITEMS ARE INSPECTED WITH A PRE PURCHASE INSPECTION IN PERTH?
-Our pre purchase building inspections in Perth include
-External roof, gutters and down pipes
-Valleys, flashings, flues, chimneys and loose ridges
-Underside of roof, roof space, roof structure, ceiling sheets, insulation type and coverage, sagging timber or leaking ridges or valleys.
-Condition of electrical wiring and plumbing (Preliminary check only as we are not licenced plumbers nor electricians)
-Foundations, installation quality, piers and stumps
-Walls, doors, and windows for repairs and cracking and ensure they are straight and true
-Rot, mould, termite or rodent activity
-Floors, internal walls for any repairs cracking or damage
-Moisture meter test to all the wet areas and adjacent walls

-FOR ALL OF OUR PRE PURCHASE BUILDING INSPECTIONS IN PERTH, WE ALSO OFFER AN INSPECTION OF ALL OF THE ABOVE PLUS MAINTENANCE / COSMETIC ITEMS. PLEASE NOTE THAT THESE ITEMS WILL NOT AFFECT THE SALE BUT ARE USEFUL TO KNOW ABOUT. THESE INCLUDE:
-Small retaining walls

-Fences

-Sheds

-Patios

-Pergolas

-Paving
WHAT DO OUR PRE PURCHASE BUILDING INSPECTIONS IN PERTH INVOLVE?
Arrange a BCI building inspector to visit the property
Organise access to the property with the owner, occupant or agent
Undertake a comprehensive pre purchase building inspection of the property
Prepare a pre purchase inspection report and email or post it or you may collect it from our office in Como
Coordinate a timber pest inspection for you at the same time we conduct our inspection
HOW DO WE HELP YOU?
 Pre purchase building inspections in Perth are necessary as part of the property buying process. We offer peace of mind on your investment as we:
Recommend practical maintenance and preventive actions to maintain your investment
Have a team of inspectors who are all registered builders who have over 25 years of experience each and can perform a pre purchase inspection in Perth
Are a member of the Master Builders Association
Provide a list of trusted trades people who you can refer to for future maintenance work
Have full public indemnity insurance, which means that you are insured too!
WHAT ARE THE COSTS OF A PRE PURCHASE BUILDING INSPECTION IN PERTH?
The costs of a pre purchase inspection are based on the size of the property, its location and whether it is single or two storey. It is a cost effective investment to have new and established home building inspections in Perth and highly recommended by all real estate agents to get a pre purchase building inspections in Perth before the keys are handed over to you.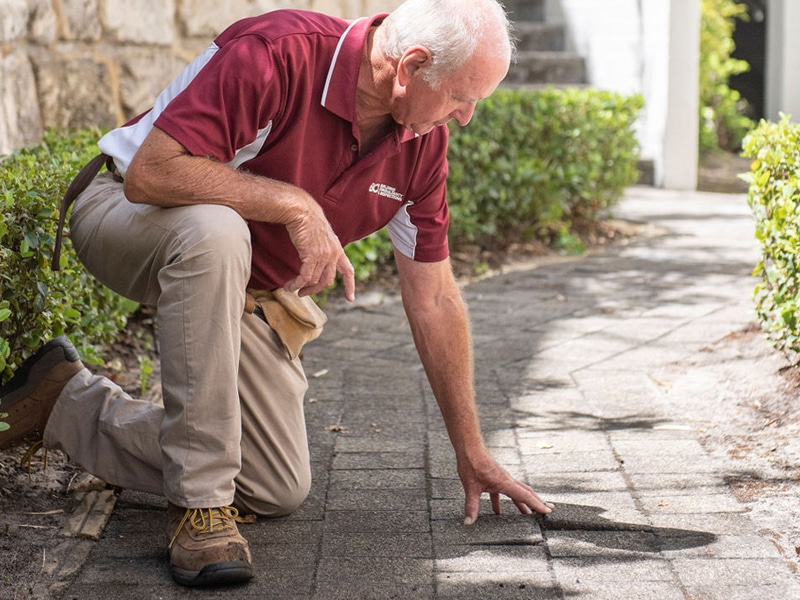 "BCI made the stressful process of buying a house that much easier by providing friendly service and an excellent product. I couldn't be happier with the overall result achieved by using BCI and will go out of my way to recommend them to everyone. 10 out of 10."
Tygue Cleland