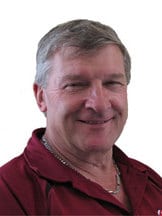 Meet Ian! Ian has been with BCI for 19 years! He was our first consultant to ever join the team and from his first day, he has been worth his weight in gold. Ian inspects every property as if it were his own. He is methodical, experienced and has a work ethic that is hard to match.
Ian is a civil engineer and has inspected over 12,000 properties in Perth alone! Ian was born in England and moved to Trinidad in 1976 where he met his beautiful wife, Candy. Ian and Candy have two sons who are still in Trinidad and one daughter, Crystal who lives in Perth.
Before coming to BCI, Ian worked across a portfolio or civil engineering projects including multi-story car parks, large office complexes for British Airways at Heathrow Airport and multiple bridges, roads and carriageways across London and around Heathrow.
Ian's knowledge of residential and commercial buildings is extensive and he manages to use language that buyers understand when explaining common faults found both structurally and non structurally. He can also give very practical advice and easy, no fuss ways to fix things. Ian has performed a large number of strata inspections across Perth and always includes every finite detail that is required for owners to budget and plan for the upcoming five to ten years.
Ian has a friendly and professional manner that people respect and every client has a positive experience because of his diligence. If you are looking for an inspector that understands Perth and the sales process, you need to look no further!
Below is a list of inspections that Ian has completed with BCI:
Pre purchase inspections Structural Only.
Pre purchase inspections, structural and non structural including maintenance items and preliminary plumbing and electrical testing.
Strata inspections that include structural and non structural components with a 5 – 10 year maintenance schedule.
Single item inspections such as damp locating, water ingress, falling and rising damp, ventilation problems, leaks, fretting mortar, roof frame inspections, building disputes etc.
Progress reports on new builds including slab down inspections, plate height inspections and roof cover inspections.
Practical completion inspections that normally come back with a list of 30 – 50 items that require attention.
Asset maintenance inspections.
Dilapidation reports.
Commercial pre-purchase inspections.