There are benefits galore associated with the new Strata Reform. In a nutshell, Landgate is executing the strata reform and a handful of industry leaders in Perth have assisted by investing a whole lot of time, energy and experience. The collaboration and time required to make this happen is immeasurable however the benefits will be enjoyed by investors, owners and the community across the whole of Perth, forever.
The reform is the result of immense industry experience and countless complaints. It's purpose is to level the playing field. Through legislation and the right policies, the Strata community will now have a chance to function efficiently and fairly across the board.
The reason there is so much talk about it is because it effects such a large percentage of the Perth population. Primarily;
1. Everyone living in a strata property and this number is increasing at a rapid rate; WA has more than 300,000 strata properties currently; over half of all new land subdivisions were strata titled last year.
2. Anyone looking to purchase a strata property.
3. Real estate agents that are selling strata properties.
4. Strata managers.
5. Suppliers of the strata community. In particular companies providing strata sinking fund reports and companies offering services to maintain strata properties.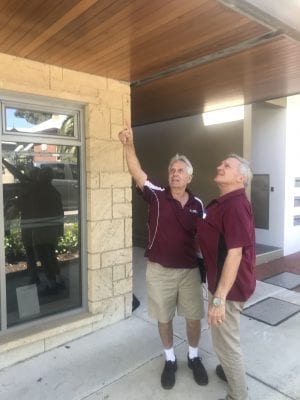 Our top 5 benefits of the reform are:
1. Buyers will receive more complete information about the property they are going to buy. This means that real estate agents will need to explain the strata plan and who is responsible for maintaining which parts of it.
As building inspectors (Strata Inspections Perth), when we are asked to inspect and report on structural and maintenance issues, sometimes the costs associated with these findings can be in the hundreds of thousands. Some properties are bought based on their location, facilities, look and characteristics that are unique to that building. These are good reasons to buy into a property because if you are working in the city and want a lock and leave that offers you community and lifestyle then you will find it in a newly designed or renovated, multi-tiered lot complex. It is imperative that you as a buyer have a clear understanding of what you will be required to maintain and essentially repair if faults are found down the track.
(A common example is moisture entering via a balcony slab. When purchasing the property, if the strata plan and history of the building is not provided and explained, the new owner may be unaware that all materials covering the slab are his responsibility to maintain. Further issues arise if the water is entering from the above floor balcony for example and that owner is unaware of his responsibilities too. Unfortunately, the most common reason for moisture ingress via a balcony comes down to the developer and the building company however proving it is sometimes not as easy).
2. Sinking funds will be mandatory on ten or more lot strata schemes. Besides the business that this generates for our industry and Strata Inspections Perth, it can actually save an owner (and strata manager) a lot of time and money. As a building inspection and consultancy company, we are often called to provide a scope of works on a particular building element e.g. concrete cancer. This example is a common issue in strata properties and especially along the coast of WA. From Rockingham to Fremantle, Cottesloe, City Beach, Floreat and Scarborough right up to Iluka, the properties are hit by strong winds, salt and sand, day in, day out. Having a sinking fund will allow for ongoing maintenance of these properties. The report also gives an INDEPENDENT opinion on the works required.
Trades people and quotes can vary dramatically. Works can be exaggerated, and repairs overstated. Having an independent inspection, while an upfront cost, means that you will have an unbiased report that includes a scope of works. This becomes the job description that strata managers can use to obtain quotes and essentially compare apples with apples. Having an experienced building inspector that will be available for follow up queries and clarification is also a valuable benefit of our service.
3. Strata managers will be given a clear framework of their responsibilities to deliver more consistent standards across the industry. I am on a council of owners board and I know first hand the expectations that can be placed on a strata manager. Ridiculous things like following up tenants who are not flushing the toilet properly. In the big picture, by defining roles, the managing agent will have more time to deal with real issues and better plan or maintain the strata lots.
Understanding the role of strata managers will mean that owners take more responsibility for their actions and obligations to repair and maintain their property. Realistic expectations will mean that strata managers don't need to be councillors, mediators, accountants and building experts. To date, their role has been undervalued and in overdemand.
4. The face of Perth will be lifted. This sounds like a sweeping statement however when you drive through suburbs such as Como, parts of North Perth and Wembley, Fremantle, Perth City, South Perth and Scarborough then you realise the importance of maintaining the appearance of Strata properties. Previously in Perth, the aesthetics and maintenance of such complexes has been left to the owners and if they don't have a plan in place to repaint or fix broken building structures then over time they can deteriorate and look shabby.
A five to ten year maintenance plan helps to maintain the integrity, aesthetics and street appeal of a property. One complex that we provided independent advice to said that the neighbour asked who was managing their property because they wanted theirs to look just as good! This is a reflection of the strata manager as opposed to the building report however the results are similar; a property that performs as it was intended and looks like it has been cared for.
Properties that are maintained will always be worth more on the open market.
5. Better dispute resolution. Our role as a building inspection company means that we are identifying and reporting on building defects. This is the primary role of our service and our inspectors thrive on solving building issues and offering affordable repair and maintenance advice. Unfortunately, the issue can be underlying in the building design and construction which means that a claim might need to be lodged to have the repairs carried out by the designer / developer. Such circumstances can be very sad for owners that have bought a property that stretches their borrowing capacity and now require funds to fight a developer to rectify building defects that shouldn't be there.
For us, this change will allow owners a clearer pathway to making such claims. It will provide a consistent framework for reporting on such issues so they can be rectified by the responsible party.
All in all, we are delighted with the new strata reform. It is fair, accommodating of all stakeholders and easy to understand. For further reading in the wise words of Landgate, you can read below or click through to their website.
We have previously blogged on Strata Inspections in Perth and you can read that blog here: https://bciwa.com.au/wp-admin/post.php?post=925&action=edit
BCI were also just nominated as a supplier of the year for 2019 for the Strata Community for our Sinking Fund Reports. We were the finalist in this category because our team are genuinely interested in the role of the strata managers in Perth and the challenges they face. We have worked really hard to translate what we have learned into our systems and reports. We are very honoured to be on this list alongside national insurance firms and large contracting companies. To engage with our company for your strata property, call us on 08 9474 5720.
https://wa.strata.community/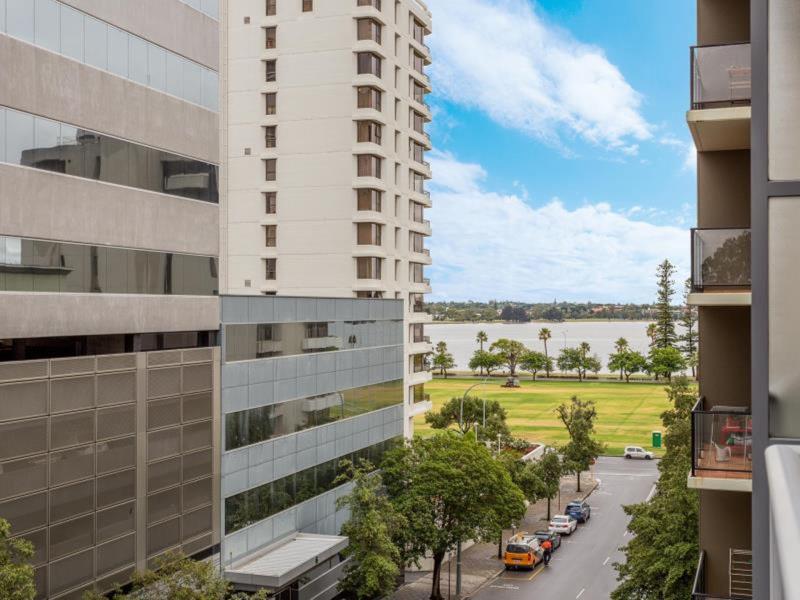 From the https://strata.wa.gov.au/
ONE…
1. Buyers will receive more complete information about the strata property they are looking to buy.
a. The changes will make it easier for buyers to identify the potential 'health' of a strata property that's for sale – as sellers will be required to provide certain information upfront.
b. This will allow buyers to better compare properties and make a more informed decision.
What's changing
Information provided to a buyer must now include details on the strata scheme, in addition to the strata lot they are looking to purchase.
Before the buyer signs the offer and acceptance contract, the seller must provide information including:
a. Estimated contributions they will have to pay as their strata levy over a 12-month period.
b. The most recent statement of accounts of the strata scheme.
c. Any amount already owed to the strata company by the current lot owner.
d. The minutes from the most recent Annual General Meeting (AGM) of the strata company or any other general meeting that's been held since.
e. Information about any termination proposal received by the strata company.
This additional information will better enable buyers of strata to:
a. Budget for any ongoing scheme costs after purchase (eg. through the strata levies).
b. Understand the existing level of cooperation among the strata community and what upcoming costs there might be, such as any major repairs (via the AGM minutes).
c. See what the overall financial status of the scheme is looking like (via the statement of accounts).
For example; this will mean looking through the statement of accounts which might show whether there is a healthy amount on hand to cover the day-to-day running of the scheme (e.g. maintenance and insurance).
It will also show if there is any money saved in a Reserve Fund for large future costs (e.g. replacing a lift or resurfacing driveways) or if the other strata owners are keeping their levies up-to-date and paying their share.
2. Strata managers will be given a clear framework of their responsibilities to deliver more consistent standards across the industry.
a. The changes will introduce statutory duties for strata managers and require them to have a written contract with the strata company, specifying the functions they are contracted to perform.
What's changing
a. The current Act does not refer to strata managers. The new laws will introduce a comprehensive set of statutory duties for the strata manager role.
b. Introducing responsibilities and duties into the new laws will mean that strata managers will have more clarity on their role, as will the strata company and strata council.
c. Strata companies will be further protected with new powers to end strata management contracts and obtain compensation if a strata manager breaches their statutory duties.
d. To track the state of the industry and gather evidence as to whether licensing might be an appropriate step in future, the regulations will require strata managers to lodge an information statement with Landgate about schemes they manage.
3. Disputes will be resolved more efficiently and at less cost with the independent State Administrative Tribunal (SAT) becoming the 'one-stop-shop' for strata disputes.
• This will replace the existing process where strata disputes can be heard in multiple courts as well as SAT.
• It can be difficult for people to understand which court should hear a case and expensive to engage lawyers and advisors, resulting in many disputes being left unresolved.
What's changing
4. All strata disputes will be heard by SAT – an independent tribunal which will be the 'one stop shop' for strata disputes.
• SAT is less formal and has more flexible procedures than those used in traditional courts. It is designed to provide a more appropriate and timely means for people to obtain administrative justice.
• Strata disputes will now have a much better chance of resolution, at a faster rate and lower cost.
• Debt recovery (e.g. taking action to recover any unpaid levies) will still be dealt with in the courts.
Property developers will be more clearly defined through the upcoming strata reforms and have more accountability to the strata company.
Under the changes, a developer is defined as:
• either the original owner of land to be subdivided by a strata scheme or
• the owner or owners of strata lots subdivided by a subdivision in a scheme to which staged subdivision by-laws apply.
What you need to know
• You will now be required to disclose to the strata company in writing:
o details of any remuneration or other benefits received or reasonably expected to be received by you or an associate as a result of committing the strata company to a contract for services, or any other contract, lease or licence.
o details of any other direct or indirect pecuniary interest you or an associate have in such contract, lease or licence.
• If this requirement is breached, the strata company may apply to the State Administrative Tribunal (SAT) for an order that you pay a specified amount to the strata company being the whole or part of the remuneration or benefit that you failed to disclose.
• You will need to retain all documents that come into your possession or control which are relevant to subdivision of the land by a strata titles scheme or amendment of the strata titles scheme (these are called key documents) and you must provide them to the strata company at the first Annual General Meeting (AGM). If any key document comes into your possession or control after that first AGM, you will have to give that document to the strata company.
• If you or an associate continue to be an owner in a strata scheme, you or the associate must be excluded from voting on a resolution about a defect in a scheme building or infrastructure on common property within 10 years of completion of the building or infrastructure.
Development, subdivision and planning:
• The new law will ensure the rights of lot owners, who have already bought into earlier stages of the strata titles scheme, and registered interest holders, are protected while making the process less cumbersome for property developers through greater flexibility in the staged development of strata and survey-strata schemes.
• For instance, there will be more flexibility in how much the plan of re-subdivision (under the Act called a type 4 subdivision) and schedule of unit entitlement can vary from the staged subdivision by-laws in the scheme by-laws (formerly set out in a management statement).
• In instances where the variation between the staged subdivision by-laws and the plan is significant (to be determined in the regulations), you will need to notify the people with a designated interest (defined in the Act) of the proposed variation. People with a designated interest will have 60 days to respond to the proposed variation. If they do not respond within 60 days, they will be deemed to have consented to the proposed variation. If they object to the proposed variation, they must notify you within 60 days and provide written reasons for their objection.
• You will then be able to apply to the SAT to review the grounds of objection given by people with a designated interest. If SAT finds that the grounds for objection are unreasonable, they can make an order that the consent of that person with a designated interest is deemed to be given.
• If you have developed a 'built' strata scheme, you will need to apply to the Western Australian Planning Commission (WAPC) (or the delegated local authority) for approval of a strata plan or amendment of a strata plan to give effect to a subdivision (subdivision has a defined meaning in the Act) in order to obtain titles. The WAPC (or the delegated local authority) can grant subdivision approval with or without conditions. The approval will lapse after two years if you have not applied to the relevant authority (WAPC or local government) for a certificate endorsing the strata plan or amendment with its unconditional approval of the strata plan or amendment.