Getting your home ready for sale can be a daunting experience. Where to start? Especially when it is meant to look like no one has ever lived there! Here are five tips that you may not think of when you start the decluttering process. From a buyers perspective though, these can make a real difference. Once you think that your home is at it's best, call us for a Structurally Sound Certificate. This tells any buyer that your home has already passed the structural integrity test and that they can place an unconditional offer on your home!
ONE.
Clear the gutters of leaves and all debris: So simple yet so few sellers do this. Below is a property that we inspected last week. To the average person, this would be very alarming. The cause? Leaves – very easy and cheap to fix. With a coat of paint, this wouldn't even be visible. Following our 2018 winter, this is a must do.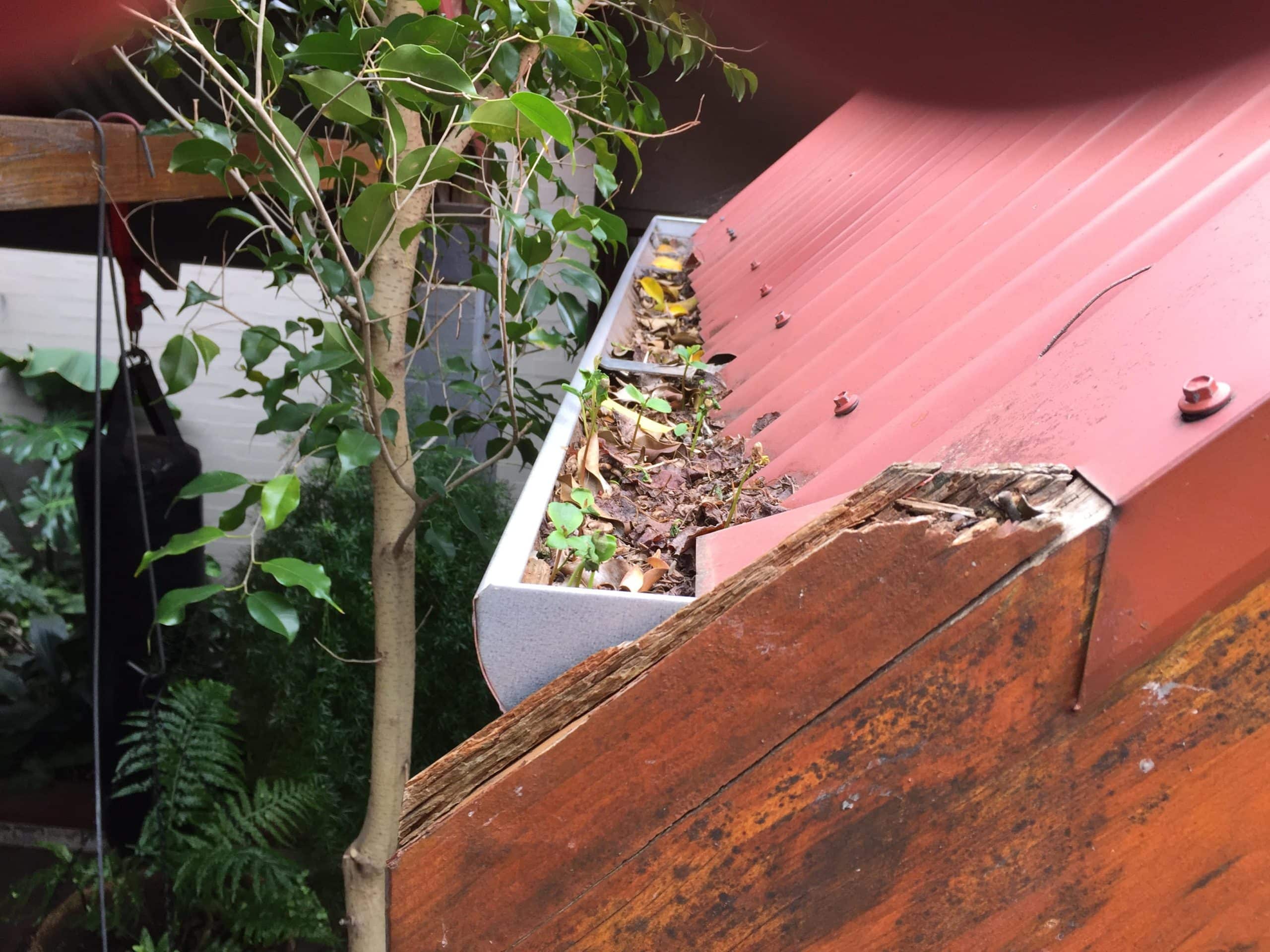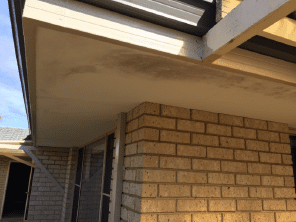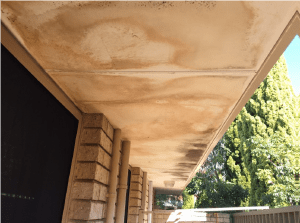 TWO.
Sand, fill and paint any weathering and minor rot to exposed timbers and window frames. A quick cosmetic item that can increase the appearance and appeal of a property with minimal time and investment.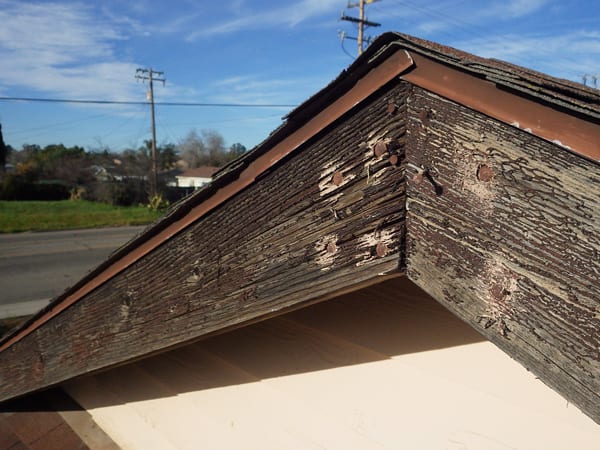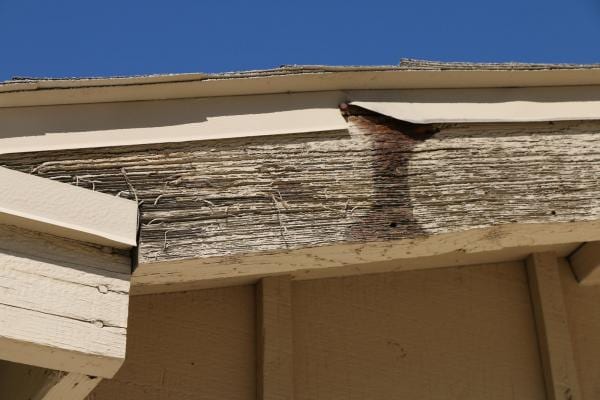 THREE.
Attention to detail:
Ensure counter tops are neatly silicone sealed to splash backs: A quick cosmetic item that can increase the appearance and appeal of a property with minimal time and investment. Refer to trades list if required.
Adjust hinges to doors and cupboards: this will enhance the overall appearance of any room and the first impression counts. Quick fix – you only need a screw driver!
Pressure hose! Possibly the most satisfying job you can do. For a little time, the results will be instantly visible. Remove moss, sand and debris and the property will appear maintenance free.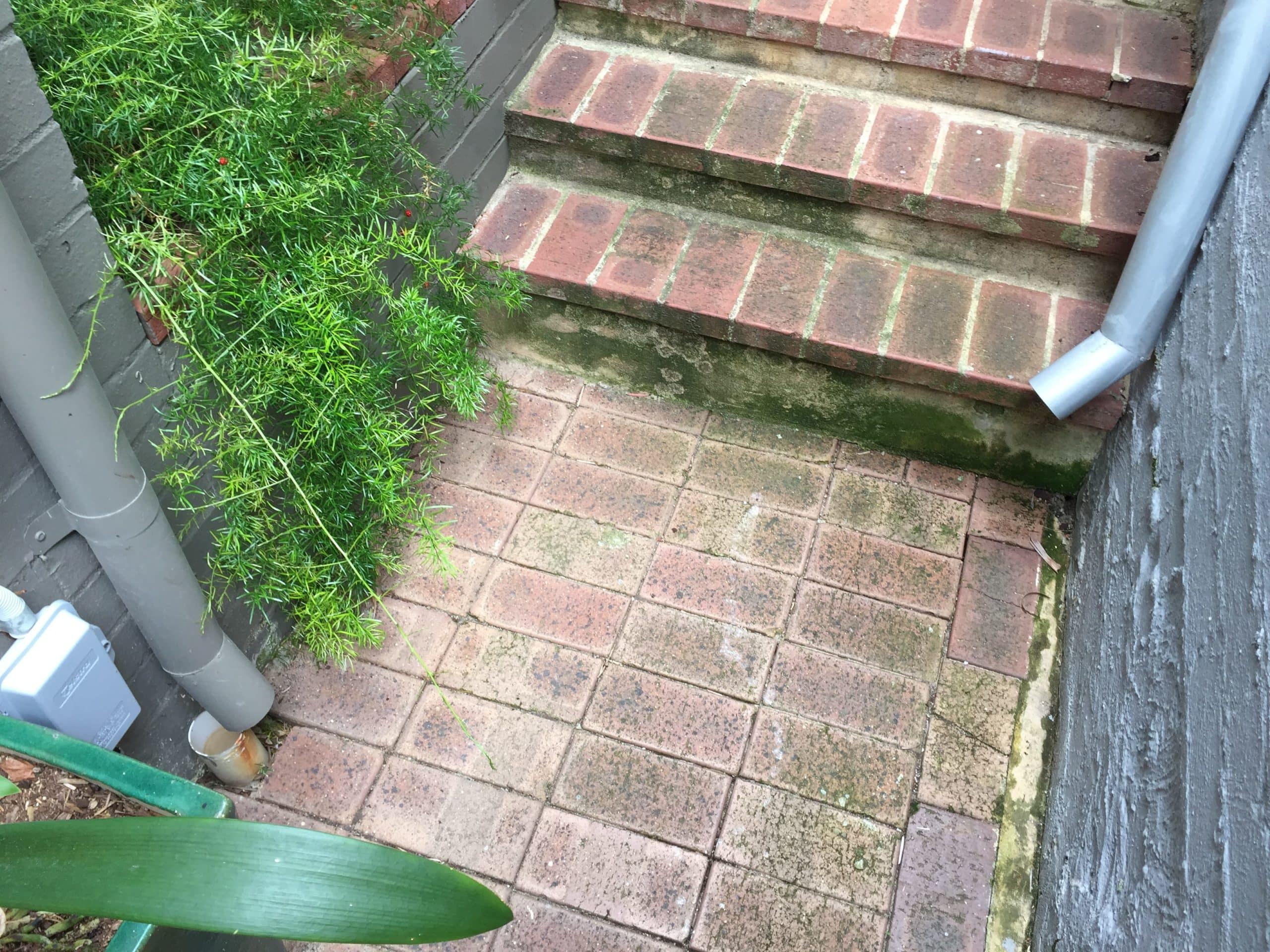 FOUR.
Identify any damp: Commonly seen as bubbling paint however more subtly, it is detected with the moisture meter tester and can cause alarm if noted by an inspector that is not giving remedial advice on how to best fix it. Often the fixes can be really simple and cost effective if explained by an experienced builder.The most common cause of penetrating damp is where external garden beds are higher than the internal floor level. Where these beds are against the external wall and the wall is not waterproofed, damp penetrates.
Quick fix – lower earth level to below slab height and ensure that, where down pipes do not drain directly to soak-aways, that water does not collect next to external walls or foundations. (Slipper drain from Bunnings – $5 – $7) or alternatively plumb it to a soak away.
Quick fix – use Selleys no more gaps from Bunnings to seal any cracked roof tiles.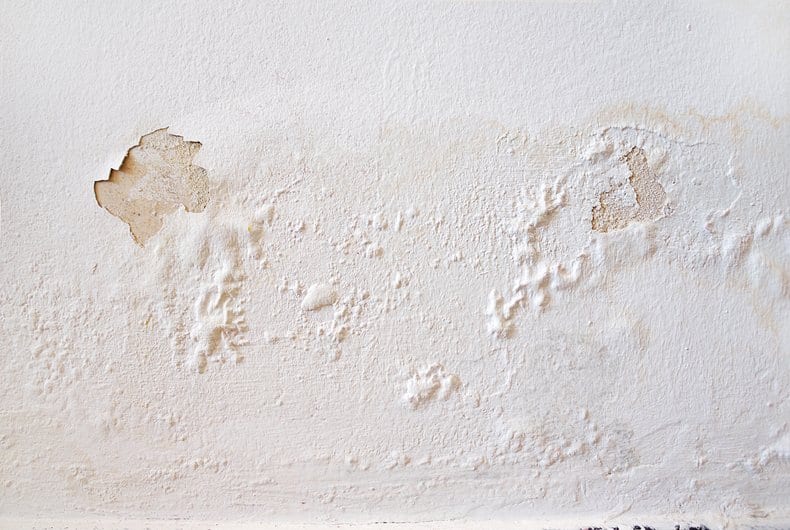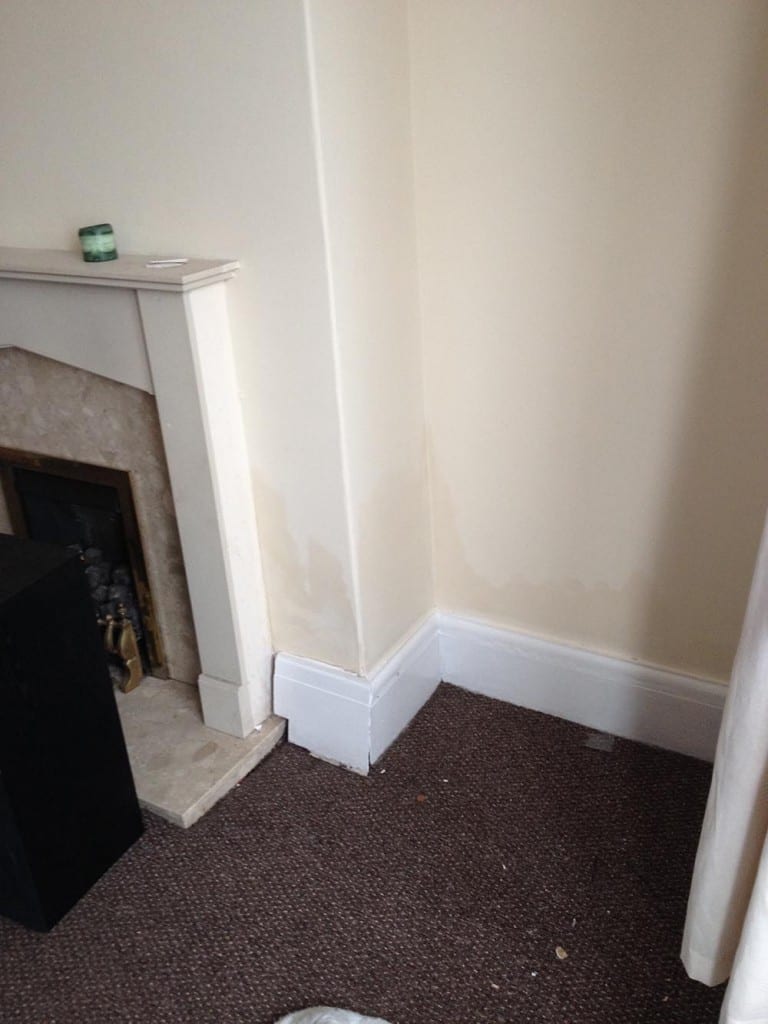 FIVE.
Obtain a Structurally Sound Certificate Prior to Selling.
Save the worry of unexpected defects being found just before your sale becomes unconditional. A transparent property and sale should be the goal for our industry. Jump the gun and call us before you accept offers and make them unconditional from the get go! Be an industry leader. It's fun in front!
BCI are currently updating their recommended trades list. For any of the above items, if you prefer to outsource them, please click through to our website where the list will be uploaded shortly.
Call today for free advice: Office: (08) 9474 5720 / Ash: 0420 699 848 (24×7)